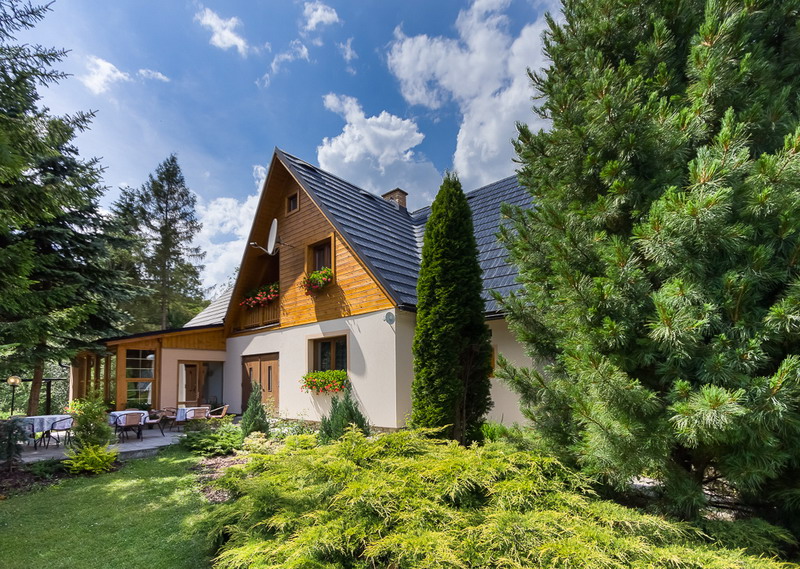 About us
Pension Horal is located in the middle of the High Tatras, specifically in the outskirts of the village of Štôla. Its location in the Tatra environment, the high standard of equipment and hospitality of the guesthouse, and problem-free access to nearby tourist centers (High Tatras, Low Tatras, Belianske Tatras and Slovak Paradise) and cultural and historical attractions are a guarantee of a full-value stay, satisfaction and relaxation.
Marek Opatovsky
15. Október, 2022.
výborná domáca strava! Super personal!????
Slávka Keruľ-Kmecová
31. August, 2022.
Tento penzión je najlepší zo všetkých, ktoré sme doteraz navštívili.Majitelia ústretoví, ubytovanie perfektné,strava fantastická, prostredie ako z rozprávky.. nemáme čo vytknúť.. určite sa tam vrátime..
Lenka Svobodová
17. August, 2022.
Ubytování ,jídlo,personál vše vynikající doporučuji
Magdalena Z
19. Jún, 2022.
Serdecznie polecam! Pokoje, pensjonat oraz całe otoczenie utrzymane w super porządku i czystości. Świetna lokalizacja jako miejsce wypadowe na wszystkie atrakcje a po powrocie cisza i spokój. Bardzo dobre śniadania oraz kolację. Pensjonat przyjazny dla psiaków:)
Martin Orecny
25. December, 2021.
Osobne som navštívil.Krasne prostredie,čistota 5⭐,domáca strava 5⭐
brano selc
15. September, 2021.
Ciste izby,mily ochotny majitelia super ranajky tie 3chodove vecere boli vyborne???? po narocnych turach v Tatrach urcite sa sem este vratime????
Eliška Julie Formánek Vacková
23. August, 2021.
Čisté uklizené pokoje, snídaně formou švédského stolu ????, večeře o třech chodech - velmi chutné a porce dostačující. Příjemní majitelé, kteří ochotně připraví i svačinu s sebou na túru. Příjemné venkovní sezení, vedle sousedí obecní dětské hřiště